WELDERS JOB BOARD. Free job posting! A free message board for companies looking for welders. A messege board for free communication among welders about current welding jobs and their locations. Plus, all the job links!
POST A MESSAGE ON THE
W E L D E R S


©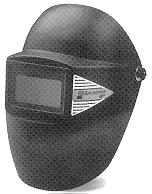 WE NEED GOOD INFORMATION ON


Jobs can be posted on the message board here either by companies or other welders who know the scuttle butt on jobs present and future. This service is FREE! and was designed to take the place of the once existing "Hot sheet" where a suscriber would get information on current projects, such as, who, where, when, and what the project is, i.e. Outages, Plant overhauls, structural, shipbuilding etc. Who to contact and their number. Mainly for the Welders traveling to the job sites, getting paid a per diem, working over time, until the job is complete. This page was designed to aid the Industrial welder. Yet any job can be posted here, 9 to 5 ers, job shops, etc. be So tell your welding buddies and your boss about the WELDERS JOB BOARD. Know of any contractors we should include? Leave their name and number on the board. Bookmark this address or write it down because its free,free,free!!!
CLICK HERE TO VIEW THE WELDERS JOB BOARD
Here are some other helpful job links
Here is an additional search engine to help you!
Here is the current news as an added feature.

Check out the weather forcaster on the bottom of the page.If you are going to a job out of state,use the forcaster to check on the weather conditions of your destiny.

[an error occurred while processing this directive] [an error occurred while processing this directive]